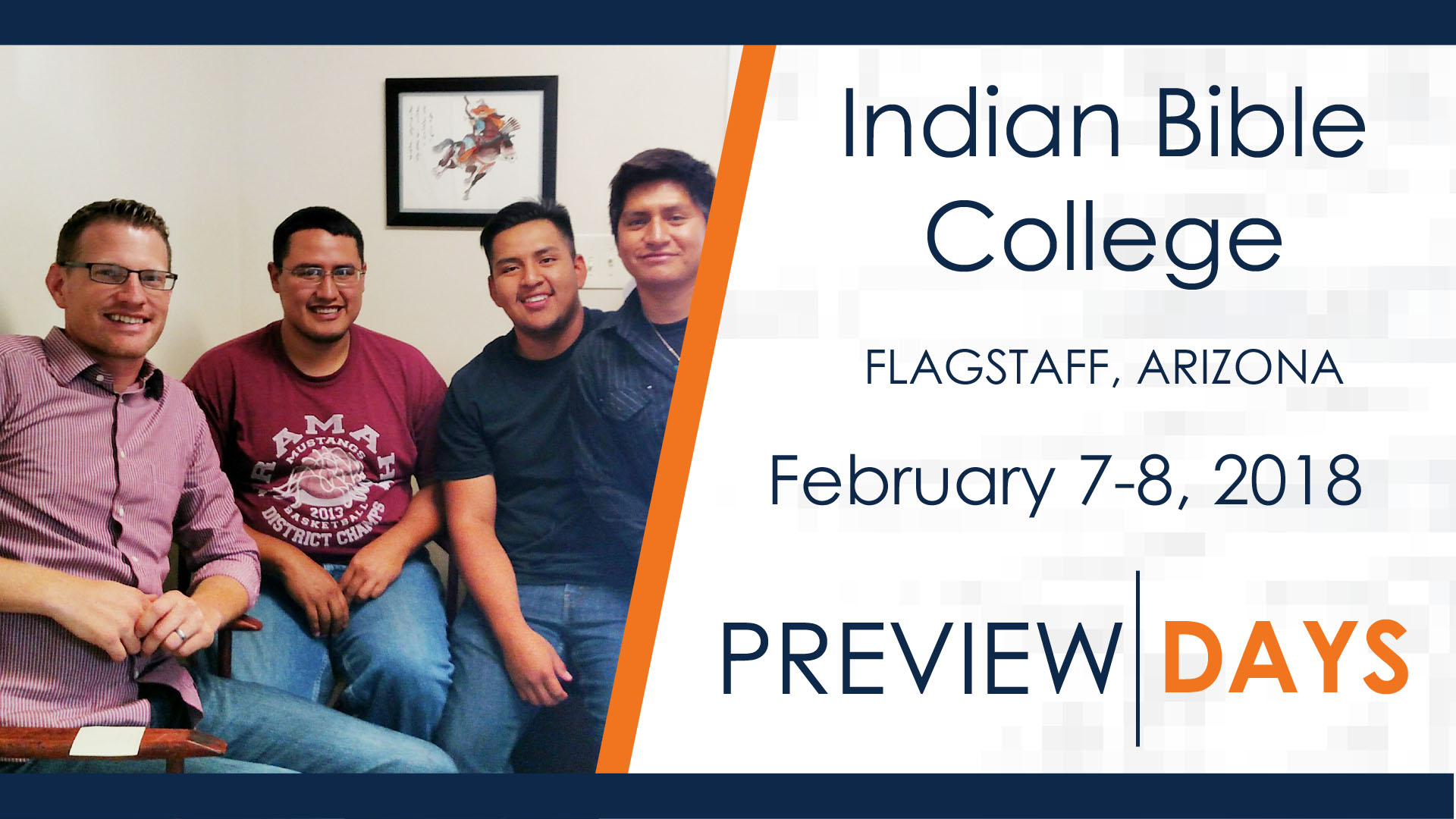 WHAT IS PREVIEW DAYS?
Preview Days program is a valuable opportunity for you to spend a day or two on campus and experience IBC for yourself! You'll have the opportunity to participate in classes and chapel, interact with IBC students and other prospective students, tour the campus, all while staying the our residence halls to get the full IBC experience! You will see how IBC is Biblical, Relational, and Transformational in many ways.
WHAT SHOULD I EXPECT?
*Campus Tours
*Annual Conference
*Classroom & Chapel Visits
*Admissions Q & A Sessions
*Meet, mingle, and fellowship with IBC Students
*Student Life Q & A
*Stay in the residential halls
*Financial Aid Session
*Meet other prospects from around the country!
HOW MUCH DOES IT COST?
The cost of Preview Day is FREE to you! Housing and meals are provided.
WHAT SHOULD I BRING?
You will be attending classes and taking notes throughout the day so bring a notepad, pen/pencil, & of course your bible! If you are staying overnight, feel free to bring a sleeping bag, toiletries, and a towel. Bring some extra money to buy some IBC merchandise!