Apply Now
Are you ready for premier Christian higher education? There are two ways to begin your application to Indian Bible College today — online or by downloading a paper application.
Start Your Online Application
Most students prefer the ease and immediacy of the online application. You can begin your application now by clicking the button below.
Apply Now
Download a Paper Application
TWO WAYS TO EXPERIENCE IBC!
SCHEDULE A PERSONAL VISIT
One of the best ways to find out if IBC is for you is to visit our campus. The Admissions Office is open weekdays from 8:00 am-5:00 pm. A campus visit will last 30 to 45 minutes and includes campus tour, financial aid and admissions information. Schedule your campus visit today by contacting 928-774-3890 or emailing desplin@indianbible.org.
PREVIEW DAYS: VISIT CAMPUS
Preview Days is a valuable opportunity for you to spend a day or two on campus and experience IBC for yourself! You'll have the opportunity to sit in classes, attend chapels, meet our instructors, stay in the residential halls, and connect with future classmates. You will get first-hand impressions of the level of instruction you can expect here at IBC. We know this event will be beneficial to you so register today for this two-day event!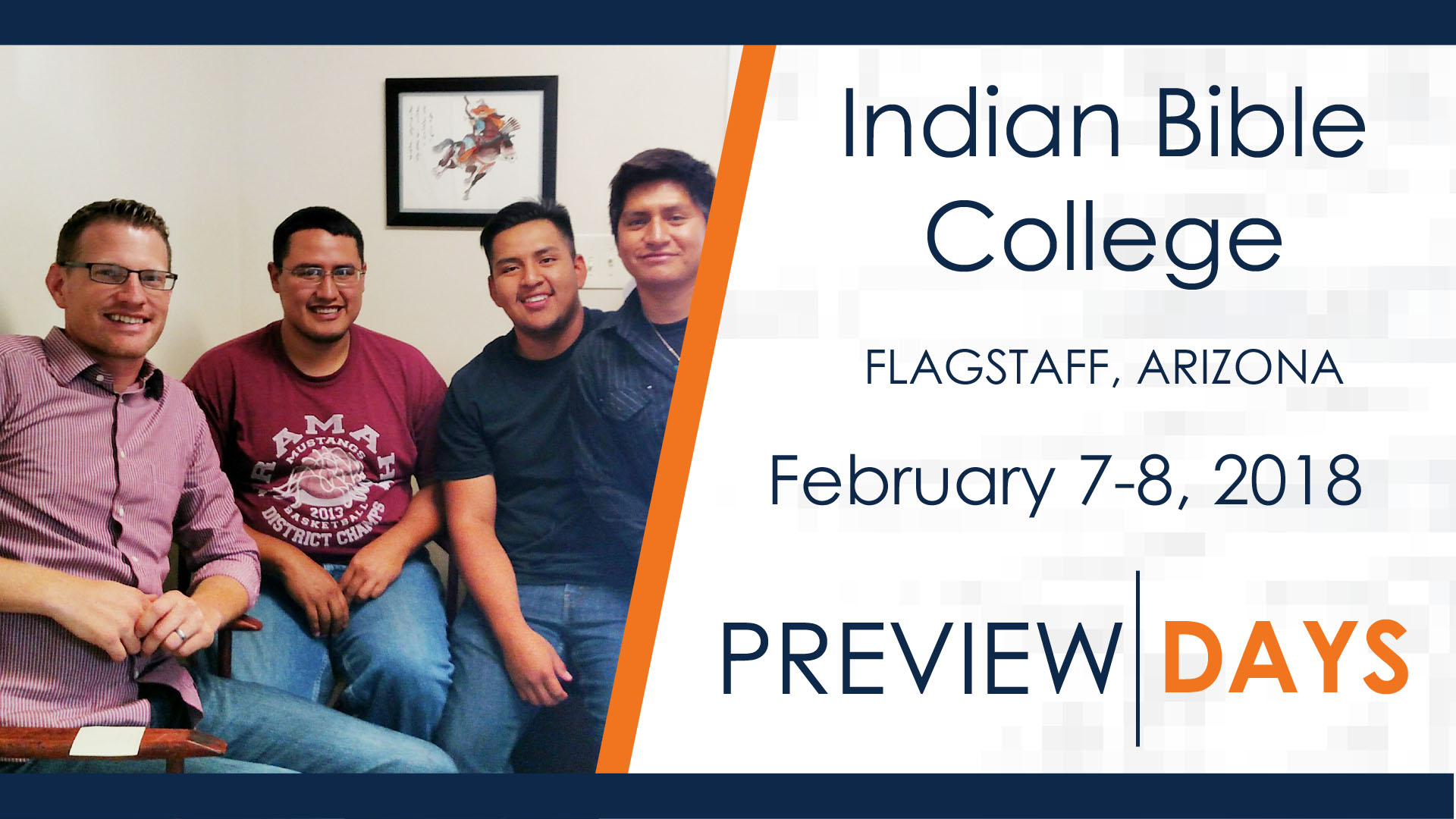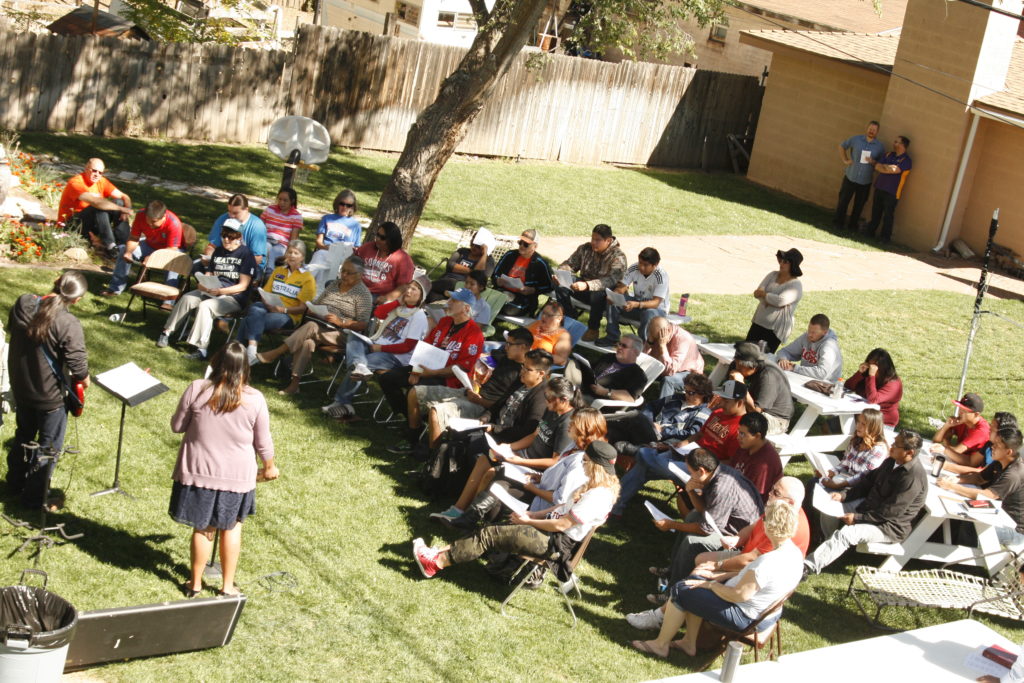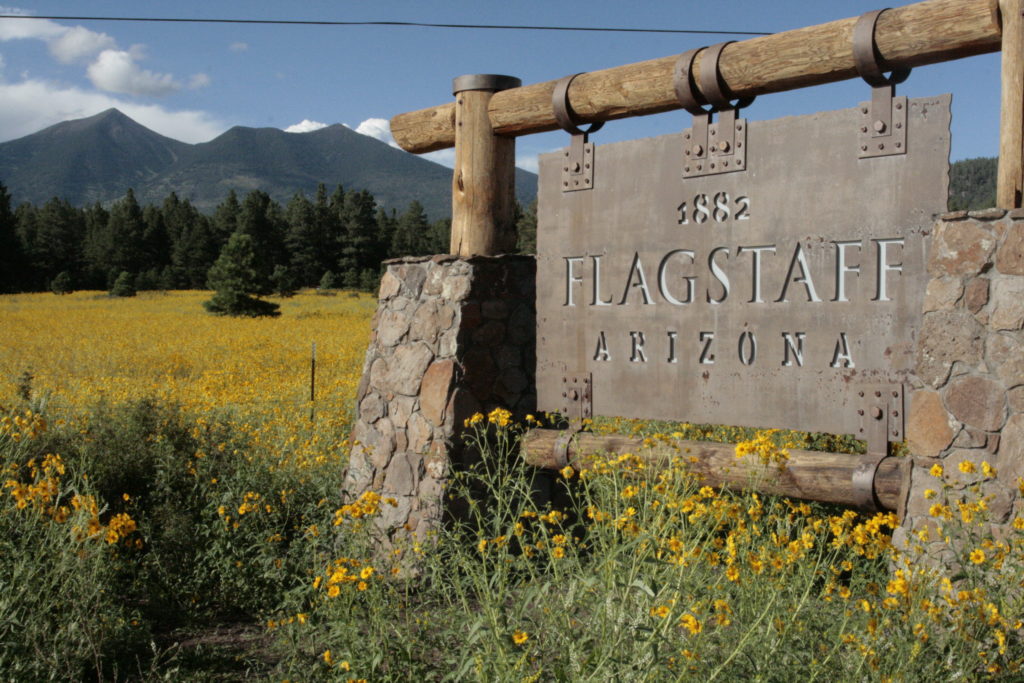 Your First Class is FREE!
Your first class at Indian Bible College is Free! Just complete an application and register. The FREE class excludes textbook(s). Here are a few classes you may take for FREE:
Elements of Bible Study, Christian Family, Bible Survey, Personal Evangelism & Disciplship.
Call 928-774-3890 for more details. We hope you can be a part of our classes!
Programs of Study