About Indian Bible College
F
ounded in 1958, the school is located in north-central Arizona, close to the largest Native American reservation in the United States. Over the course of our history, we have seen over 120 graduates of the school, many of whom are still faithfully serving the Lord.
Training at Indian Bible College will enable you to become a stronger believer and change the legacy of many Native Americans who desperately need a message of hope. Changing that legacy first means changing your mind to be more like Christ. That transformation mentioned by the Apostle Paul in Romans 12 is central to becoming a leader of legacy change for 21st century Native America. It is also central to the hopes and prayers of the staff at IBC. Once your mind is more like Christ's, you will be better situated to make a difference for many Native people who feel despair and hopelessness about their life situation. Due to this reality the central goal of the Indian Bible College is to help disciple you into Christlikeness; we are not after "filled heads" but "changed lives."
IBC is unique in that it is one of a few institutions that has as its central mission the training of Native Americans for Christian Leadership. This uniqueness is shown in the sensitivity of the staff in understanding the distinctive needs of Native students. Our goal is "a high standard with a unique application of grace." We are also constantly evaluating our curriculum in hopes of making it better for our students. Adjusting to the wide range of experience and cultural uniqueness of our students makes this quite a challenge. However, the centrality of Christ as the unifier of all cultures in the church makes this an endeavor that is worth the effort. IBC is committed to students. Our desire is to see you become all God wants you to be.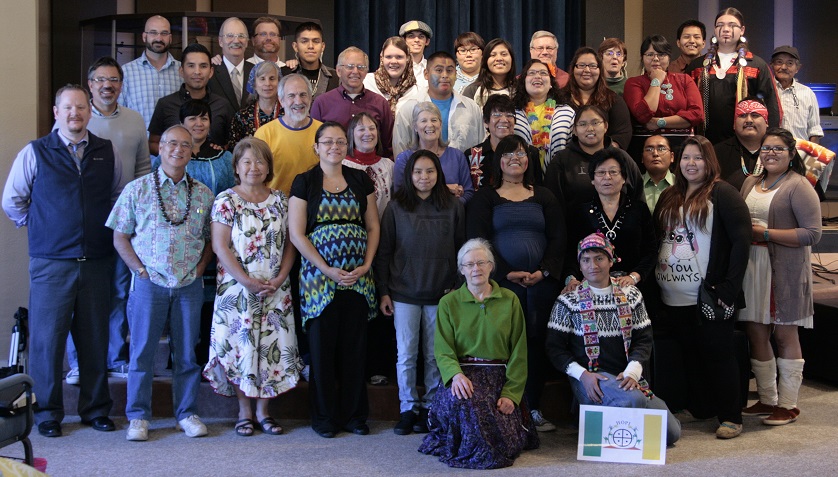 I love the IBC community and the sense of family. Especially the openness and honesty. The staff that are willing to speak the truth in grace and in love.
"IBC exists to disciple and educate indigenous Native Christians for lifetimes of biblical ministry and spiritual leadership to their people and the world."
In order to accomplish this purpose, the goals of Indian Bible College are:
1. To provide the necessary training for accurate interpretation of God's Word so that students develop a BIBLICAL worldview and lifestyle.
2. To biblically develop and maintain RELATIONAL lifestyles and ministries through intentionally modeling, mentoring, and training students with grace and truth.
3. To cultivate TRANSFORMATIONAL change in the lives of students through the internalization of biblical and relational principles.